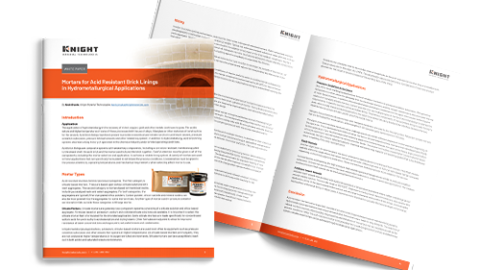 The application of hydrometallurgy in the recovery of nickel, copper, gold and other metals continues to grow. The acidic nature and higher temperatures of some of these processes limit the use of alloys, fiberglass or other construction materials for the vessels, but acid brick linings have been proven to provide economical and reliable service.
Download White Paper
Oh no! There are no results matching this filter combination.
Try another filter combination, or reset the filters.